In the premier instalment of the "A Practical Guide To" series, which tackles many Human Resources subjects, "UK Employment Law" delves into the intricate rights, obligations, and prerequisites of companies in employment.  This comprehensive guide navigates critical topics, such as the elements of an employment contract and holiday policies, to the complexities of employment tribunals.
"This book does what it says on the proverbial tin. Michael Bear offers a guide to and accessible overview of the core principles of employment law in the UK, with case law examples and a glossary of common terms, as well as 110 handy 'test yourself' questions spread across the chapter endings to help reinforce the learnings."
CIPD People Management Magazine, November 2023
Designed to be a user-friendly resource, the book is ideal for Human Resources professionals and employees who wish to understand the laws that shape their employment.  Furthermore, it is an indispensable tool for international businesses contemplating an expansion into the UK.  The guide ensures they are well-informed and fully compliant with the numerous subtleties inherent in the country's labour laws.

Release & Availability

Highlights
Provides a comprehensive yet concise overview of all the critical aspects of UK Employment Law, making it a valuable resource for professionals.
It is enriched with intriguing facts and real-world scenarios to provide a practical understanding of the subject matter.
Incorporates 110 'Test Yourself' questions at the end of each chapter to solidify your knowledge and promote active learning.
Features insightful case studies of authentic employment tribunal outcomes, elucidating how these rulings have influenced the evolution of the law.
It contains a 'Glossary of Common Employment Law Terms', explaining over 100 commonly used terms in an easy-to-understand manner, making it an excellent reference tool.
Outlines and summarises frequently referenced employment laws, including their latest amendments, ensuring readers stay updated with the legal landscape.

Contents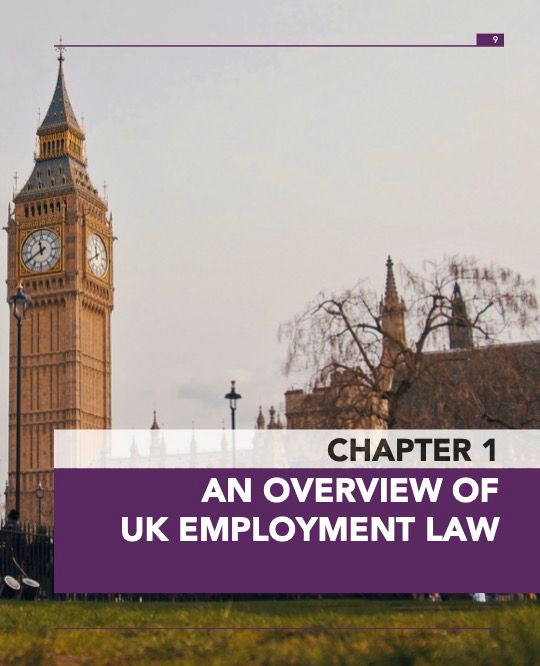 Chapter 1 ~ An Overview of UK Employment Law

This opening chapter provides an in-depth exploration of UK Employment Law, outlining its definition and the wide-ranging areas it covers.  It is a robust foundation for the detailed discussions in the subsequent chapters. Crafted as an engaging introduction for a diverse readership—including HR Professionals, managers, and employees—this chapter provides a clear overview of crucial subjects like employment contracts, discrimination, health and safety regulations, dismissal and redundancy, data protection, and significant employment statutes.  It sets the stage for an enriching learning experience, ensuring readers grasp the fundamental aspects of UK Employment Law.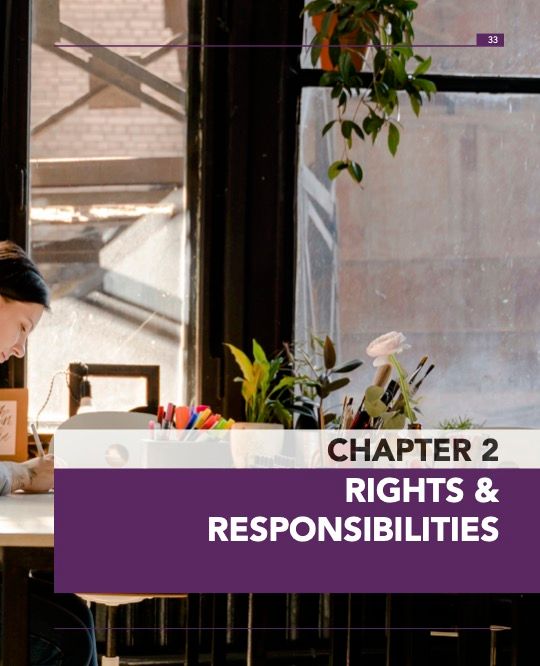 Chapter 2 ~ Rights & Responsibilities

UK Employment Law outlines crucial responsibilities and rights for workers and employers. Like many legal matters, these are often built upon precedent and are products of historical evolution.  Chapter 2 delves into the development of these rights and responsibilities, illustrating their timeline with innovative graphics that bring this evolution to life.  Moreover, we examine specific employer obligations, like adherence to the 'Right of Access' and 'Right of Erasure' under the Data Protection Act 2018.  We also shed light on the Transfer of Undertakings (Protection of Employment) Regulations 2006 (TUPE), National Insurance, and the crucial aspect of Equality.  This chapter offers readers an in-depth understanding of the dynamic interface between employers and employees under UK Employment Law.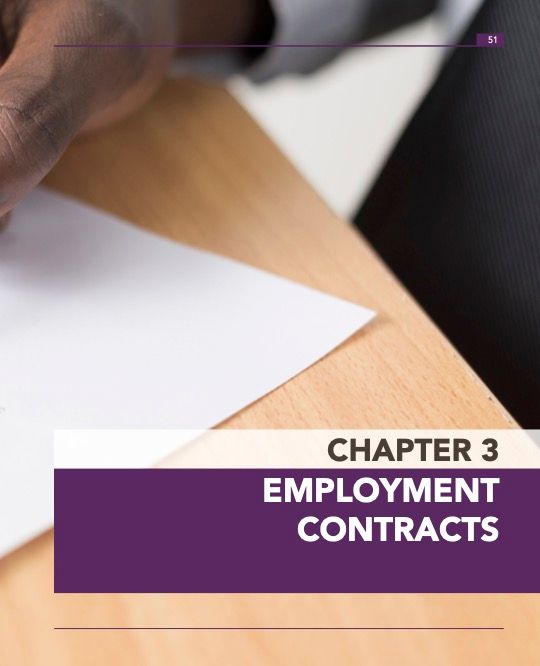 Chapter 3 ~ Employment Contracts

Extensively explores the vital components of employment contracts.  Beginning with an overview that underscores the significance of such contracts, the chapter proceeds to dissect the critical elements that constitute a standard contract.  It further delves into the individual rights an employee has under these contracts.  The chapter also draws attention to the distinct employment rights applicable in specific sectors, such as Retail and Healthcare, highlighting the industry-specific variances.  This comprehensive analysis of employment contracts is invaluable for anyone seeking a thorough understanding of their implications and nuances.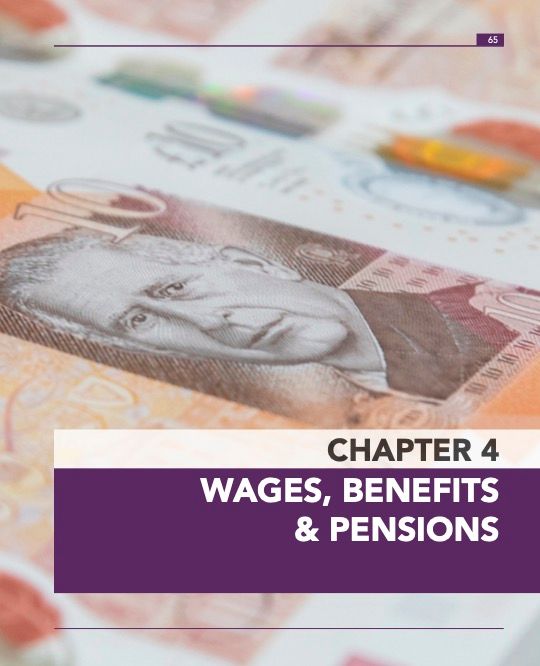 Chapter 4 ~ Wages, Benefits, & Pensions

Highlights the laws governing the compensation of individuals in employment.  After providing an overview of minimum wage laws, we delve deep into the historical context of the National Minimum Wage Act and the National Living Wage.  This includes an engaging full-page table that charts the pay progression under this pivotal legislation.  The chapter further explores the nuances of overtime and holiday pay.  It concludes with a comprehensive overview of Pensions and other benefits, offering readers a well-rounded understanding of remuneration and its various aspects in employment.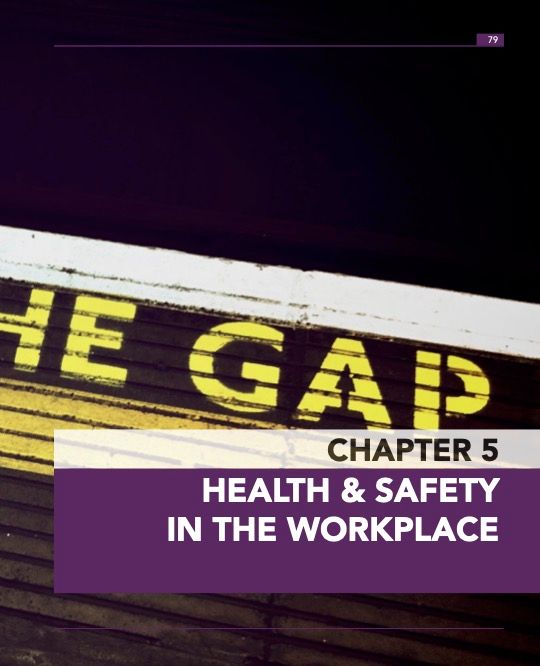 Chapter 5 ~ Health & Safety in the Workplace

Establishing a secure and healthy work environment is a cornerstone duty of employers in the UK.  This obligation extends to all—employers, employees, workers, and self-employed contractors—who are legally bound to contribute towards fulfilling this responsibility.  This chapter delves into the fundamental rights, duties, and obligations of all parties involved in this crucial law sector.  It provides a comprehensive understanding of the expectations and legal requirements to maintain a conducive working environment, making it a must-read for all stakeholders in the employment sector.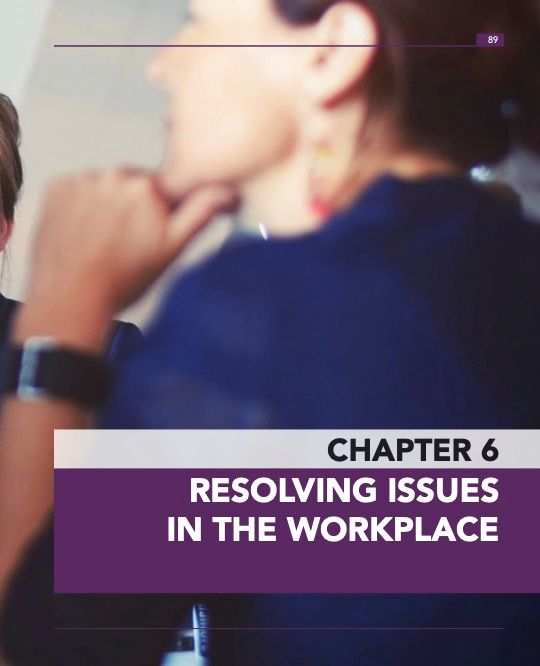 Chapter 6 ~ Resolving Issues in the Workplace

This chapter provides a robust understanding of common employment law issues and the processes involved in resolving them.  It demystifies the art of communication and negotiation, essential skills in managing workplace conflicts.  Moreover, it delves into the detailed mediation, conciliation, and arbitration mechanisms, offering readers a comprehensive guide to the various pathways available for conflict resolution.  This chapter is a must-read for anyone seeking to navigate and resolve disputes effectively within the scope of UK Employment Law.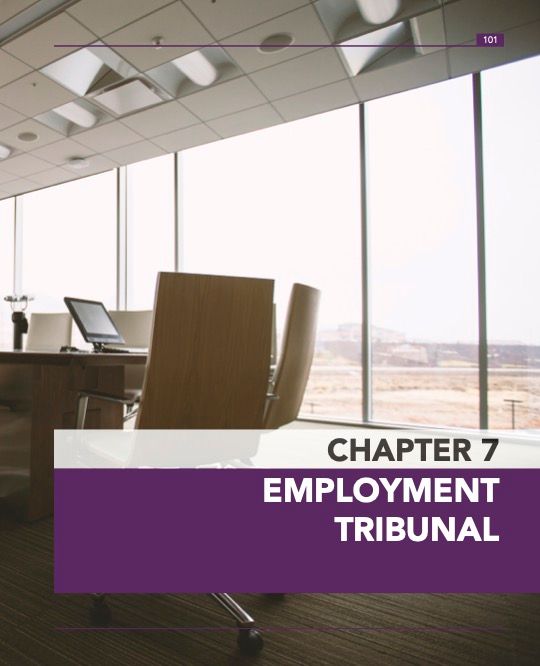 Chapter 7 ~ Employment Tribunal

Explores the Employment Tribunal, a critical facet of UK Employment Law. It begins by addressing the circumstances and reasons that may necessitate turning to the tribunal.  The chapter then proceeds to unravel the intricacies of the tribunal process itself, providing readers with a clear roadmap.  It concludes by examining potential outcomes and their implications, equipping readers with a comprehensive understanding of the tribunal journey.  This chapter is an essential guide for anyone dealing with or interested in the dynamics of the Employment Tribunal.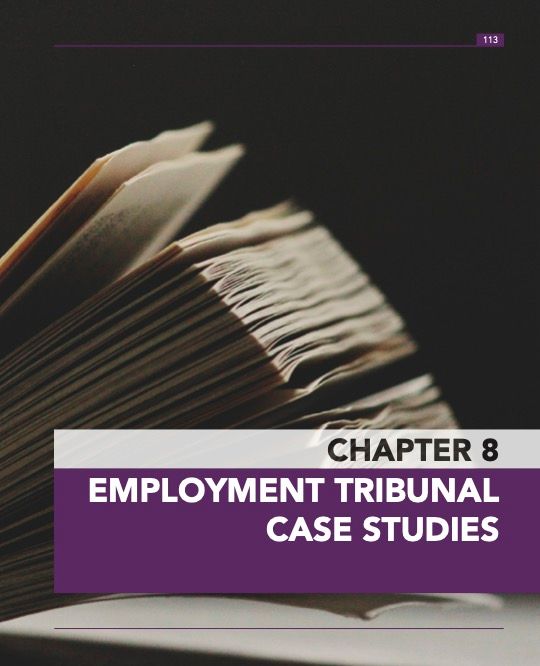 Chapter 8 ~ Employment Tribunal Case Studies

Presents a compelling collection of significant Employment Tribunal case studies, offering valuable insights into the real-world implications of UK Employment Law.  This includes landmark cases such as Wilson & Others v. United Kingdom (2002), HMRC v. Stringer (2009), Autoclenz Ltd v. Belcher & Others (2011), Bear Scotland Ltd v. Fulton (2014), British Gas Trading Ltd v. Lock (2016), Uber BV v. Aslam (2016), King v. The Sash Window Workshop (2017), Donelien v. Liberata UK Ltd (2018), Pimlico Plumbers Ltd v. Smith (2018), and Dudley M.B.C v. Willetts (2018).  This chapter provides readers with a comprehensive understanding of how these cases have shaped and influenced the trajectory of UK Employment Law.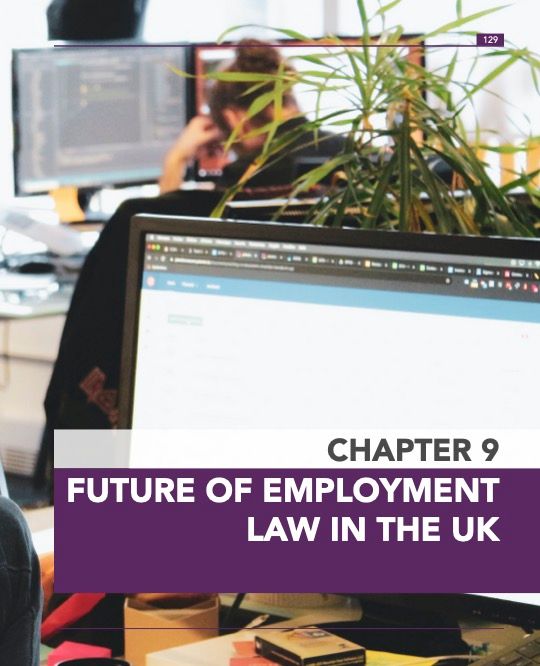 Chapter 9 ~ Future of Employment Law in the UK

Forecasts the potential trajectory of UK Employment Law, considering key influencing factors.  It begins by examining the implications of Brexit on the employment landscape.  Next, it discusses the effect of technological advancements on employment practices and legal considerations.  The chapter concludes by exploring the legal implications of emerging trends such as remote and flexible working.  This forward-looking chapter provides readers with a comprehensive understanding of the evolving nature of Employment Law in the face of societal and technological shifts.

Appendix I ~ Glossary of Common Terms
A handy reference guide providing a glossary of standard terms used in UK Employment Law.  This comprehensive dictionary helps readers navigate through the complex language of the law, simplifying often-used legal jargon into more understandable terms.  It is an essential tool for anyone seeking to deepen their understanding and fluency in UK Employment Law.
Appendix II ~ Glossary of Frequently Cited Laws
Offers an accessible directory of UK Employment Law's most frequently cited laws.  This includes critical legislation such as the Data Protection Act 2018, Equality Act 2010, Work and Families Act 2006, Agency Workers Regulations 2010, Employment Act 2008, Employment Relations 1999, Employment Rights Act 1996, Health and Safety at Work Act 1974, National Minimum Wage Act 1998, Pensions Act 1995, Trade Union Act 2016, Public Interest Disclosure Act 1998, and Working Time Regulations 1998.  This appendix is a valuable resource for readers, providing a quick reference for understanding and contextualising these crucial laws.
Appendix III ~ Resources for Further Exploration
Provides a comprehensive repository of resources for those wishing to delve deeper into UK Employment Law.  This resource guide includes recommended reading materials, websites, professional bodies, and more, offering readers a myriad of avenues for further exploration and study.  This appendix serves as a stepping stone for those eager to further expand their knowledge and understanding of the subject matter.
Appendix IV ~ Test Yourself - The Answers
Serves as a comprehensive answer key to the 'Test Yourself' sections throughout the book.  This section provides readers with the correct responses and explanations, allowing them to gauge their understanding and reinforce their learning of UK Employment Law.  It is an excellent tool for self-assessment and further study.
Appendix V ~ Credits & Sources
Dedicated to acknowledging and crediting the valuable sources and references used throughout the book.  It includes image credits, acknowledging the creators and sources of visual content.  Additionally, it outlines the comprehensive list of references, providing credibility and a resource for further exploration for readers.  This appendix underscores the commitment to academic integrity and respect for intellectual property.
Appendix VI ~ Index
Provides a detailed index to the book, serving as a quick reference guide for readers.  Organised alphabetically, readers can quickly and efficiently locate specific topics, terms, or sections.  This comprehensive index enhances the book's usability, making it a more valuable resource for anyone studying or referencing UK Employment Law.