Family Resources Survey (FRS) studies are led by the Office of National Statistics (ONS) and have been carried out since 1992.  Sponsored by the Department for Work and Pensions (DWP), the FRS studies people's living standards and circumstances in the UK.  This information is invaluable because it is utilised by the government to develop and monitor policies that assist everyone.

The latest estimates provided by the FRS show 14.6m people in the UK had a disability in the 2020/21 financial year.  In perspective, 14.6m people comprise 22% of the UK population.  This is significant, and employers are generally unaware of this.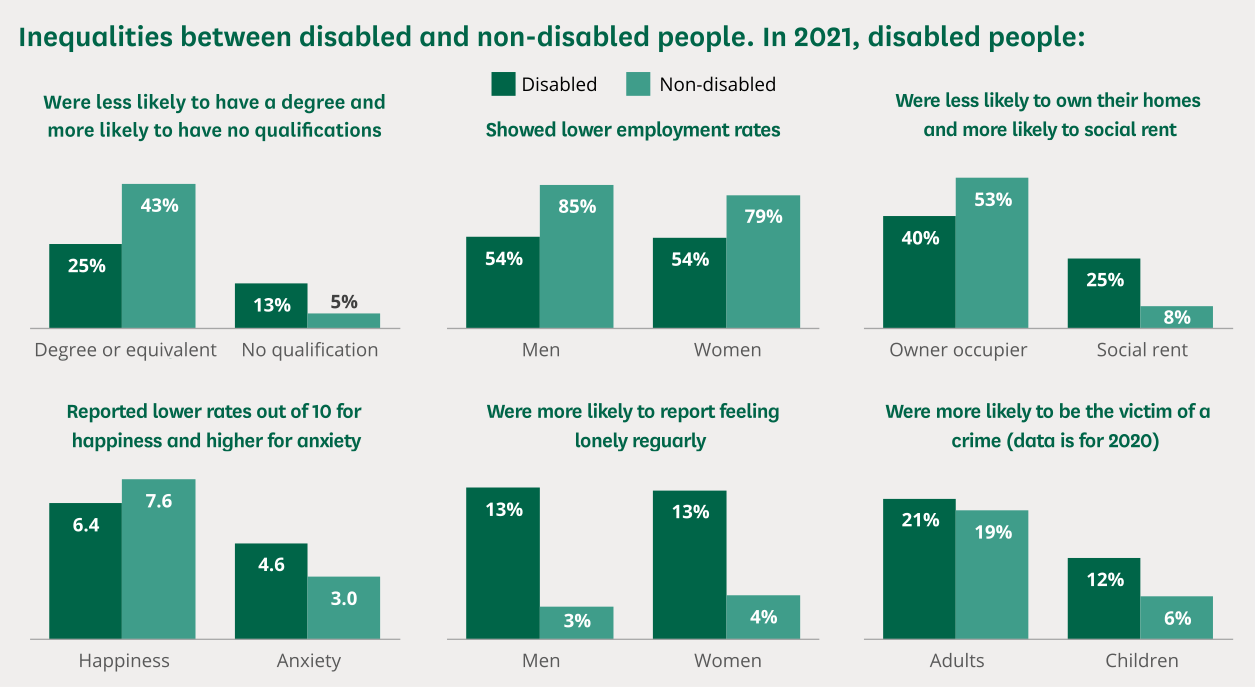 The government has been testing a new online service to assist employers in this matter to streamline guidance on disability and health-related employment issues.  The information available can help with managing absences, keeping in touch, deciding on changes to help employees stay, coming back to work, and having conversations with employees (both in and out of work).
Service can be accessed here: support with employee health and disability
At the time of writing, the online service is still in beta.  However, it can still help employers identify improvements and navigate active cases.

Sources:  CIPP, DWP, Family Resources Survey, GOV.UK, House of Commons Library, Office of National Statistics